Dear Man on Motorcycle,

Wow.

You're neat.

You have a big, expensive piece of machinery that makes noise. I AM IMPRESSED. Really. No, really! I think it's EFFING AMAZING, and I am just so, like, blown away by the awesomeness that is YOU and your grumbling, snorting, eardrum-offending BABY WAKER ON WHEELS.

The fact that you drove up here with your LOUD ASS FRIGGING MOTORCYCLE was awesome enough but to my ABSOLUTE DELIGHT, you apparently discovered that – WHOOPS! – this wasn't where you meant to drive AT ALL and turned around and passed by my baby's window a SECOND TIME.

I CAN BARELY CONTAIN MY GLEE AND JOY.

It gets better, Mr. Harley. Not ONLY did you pass by the sleeping child's window twice, but you managed to wake her from a slumber that she had just drifted to about ten minutes prior. YOU ARE SO SKILLED AND HANDY.

PLEASE GIVE ME YOUR PHONE NUMBER, SO THE NEXT TIME I WANT AN OBNOXIOUSLY LOUD NOISE TO WAKE UP MY CHILD, I CAN CALL YOU.

Sincerely,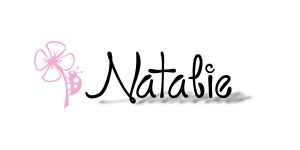 P EFFING S:

I'M BEING SARCASTIC, JACKASS. I HATE YOU, AND I HATE MOTORCYCLES. I HOPE YOU SWALLOW AN OBSCENE AMOUNT OF LARGE, DISGUSTING BUGS AND VOMIT FOR THREE HOURS STRAIGHT.
P.P.S Sorry for all the ranting, but I find loud motorcycles to be unnecessary and ridiculous. Not necessarily ALL motorcycles, just the ones that sound like Thor threw his damn hammer into a mountain range when one cranks them up. No offense to anyone who rides them (other than Mr. Motorcycle Man of course), but the motorcycles themselves make me want to Hulk out and smash things with my fists.
P.P.P.S I just realized that I put not one, but TWO comic book references in ONE paragraph. Yup.