You won't find raindrops on roses, or whiskers on kittens. No bright copper kettles, or warm woolen mittens. Brown paper packages, tied up with string? No….
These
are a few of Nellie's favorite things.
Naptime with paci
And bathtime with duckie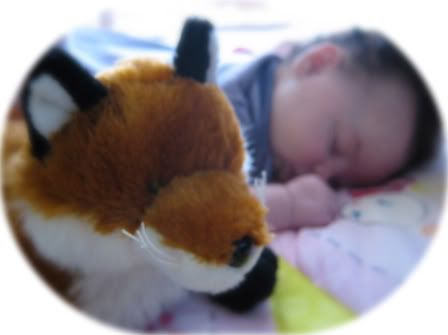 A Guardian Fox makes this baby girl lucky

Watching her mobile with butterfly wings….
Those are a few of her favorite things.

Can I get to #1? Vote for me at Top Mommy Blogs to help! Just click the button above this text, enter the site and your vote is cast! Thank you!